FREE-STANDING DISPLAY UNITS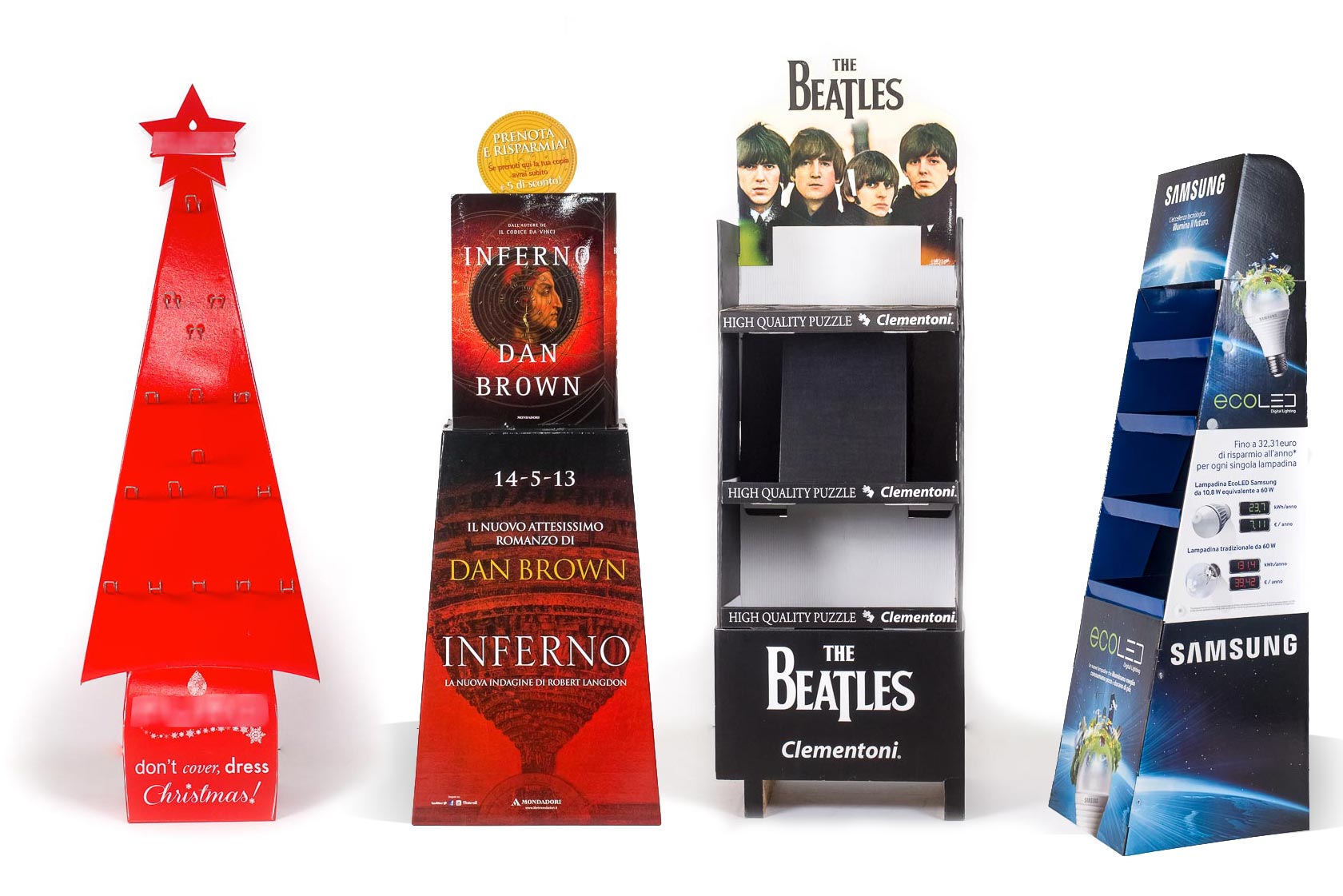 Our free-standing display units made of cardboard or long-lasting materials stand out in terms of the quality and choice of materials, outstanding stability and elegant design.
Display unit design always starts with a careful analysis of the brand and of the customer's needs and is done with the aim of boosting appeal inside the store.
DISPLAY ISLANDS AND PROMOTIONAL CORNERS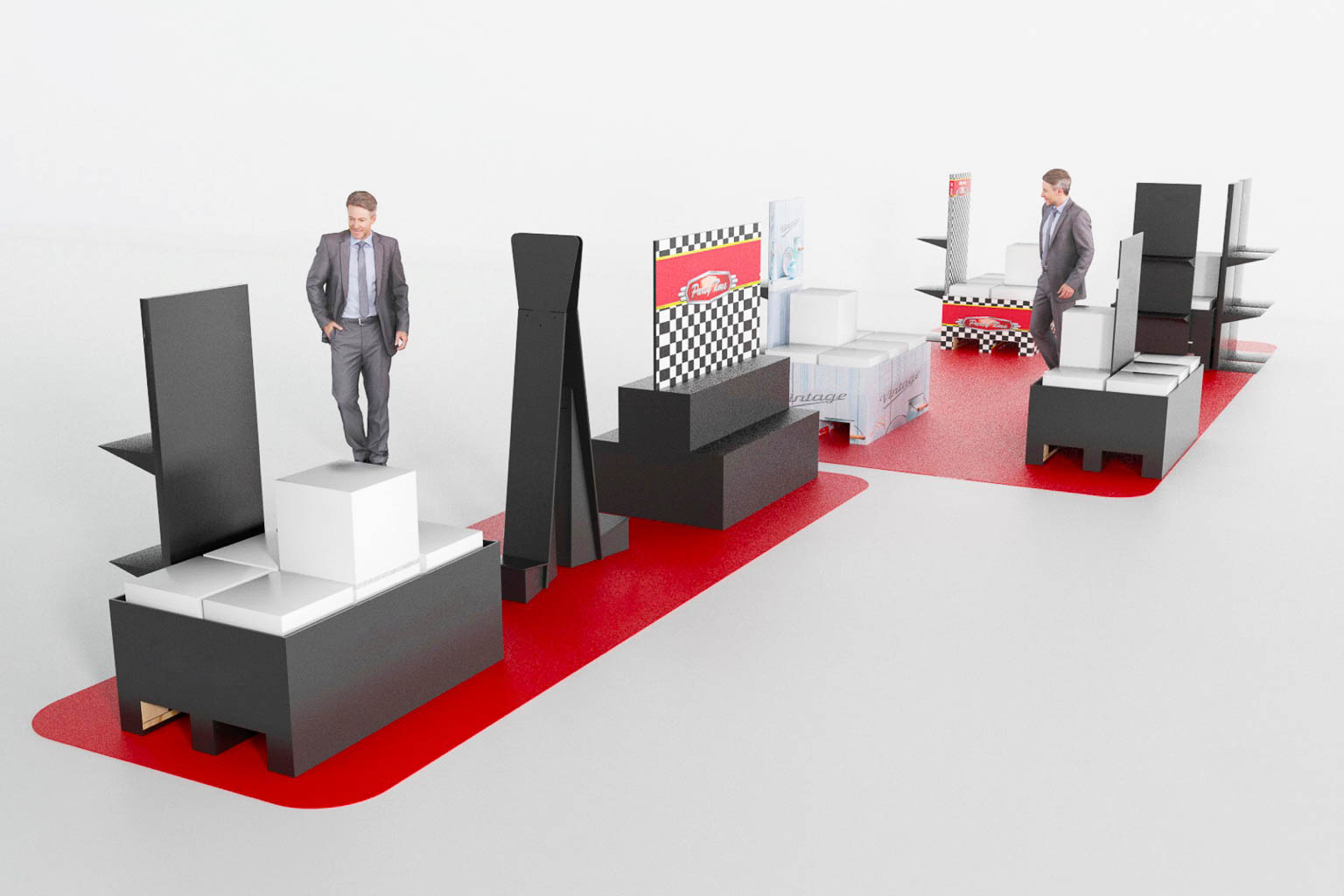 Promotional islands create a unique experience and attract the customer's attention.
Use them in retail outlets or at marketing events and product launches to stand out from the competition and significantly increase your sales.
AMERICAN BOXES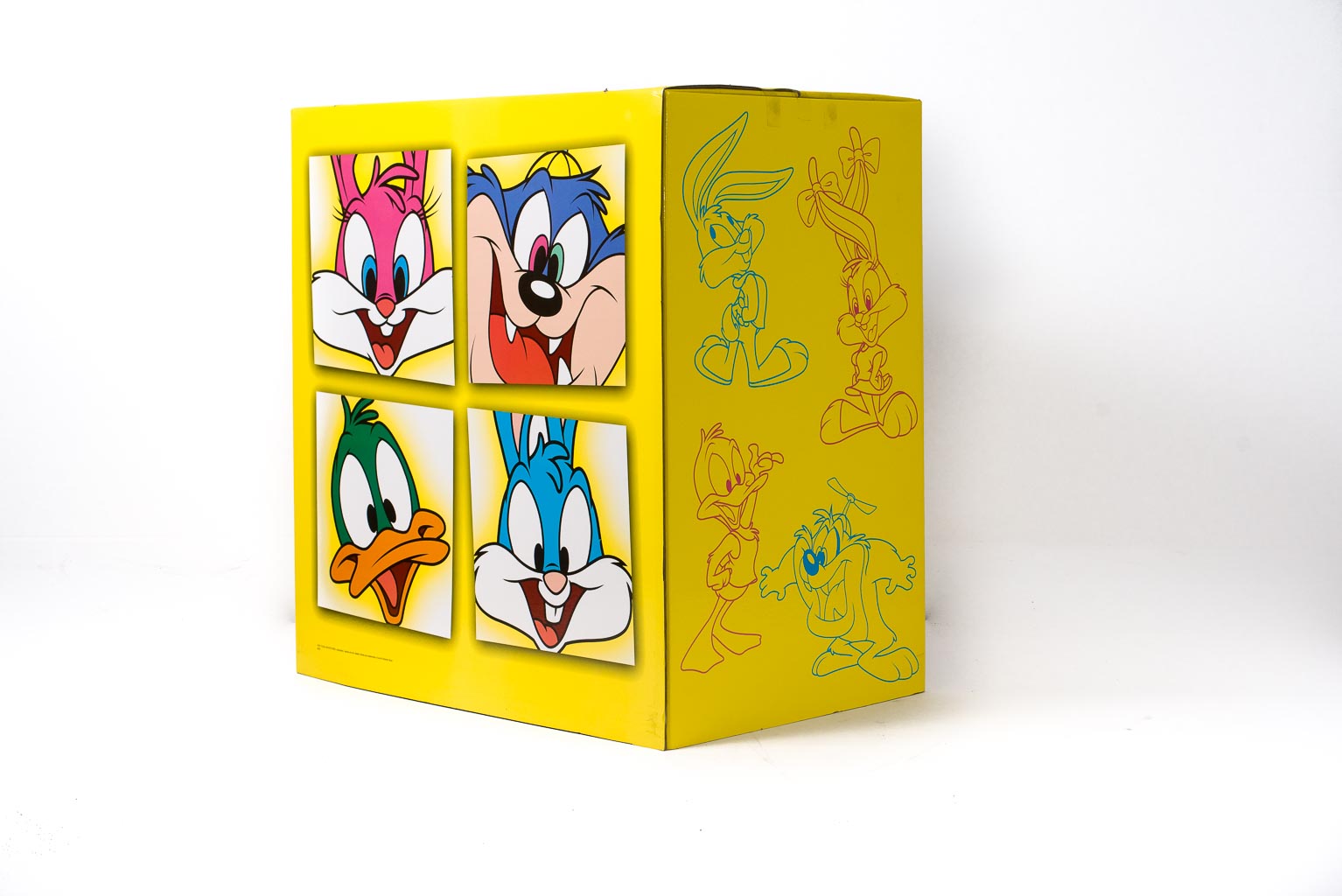 Any shape and size, any type of cardboard, printed in one or more colours
We do everything in house. We have a flexible manufacturing department which uses a whole range of different equipment, thus achieving an edge in terms of management, price and schedules
SPECIAL PACKAGING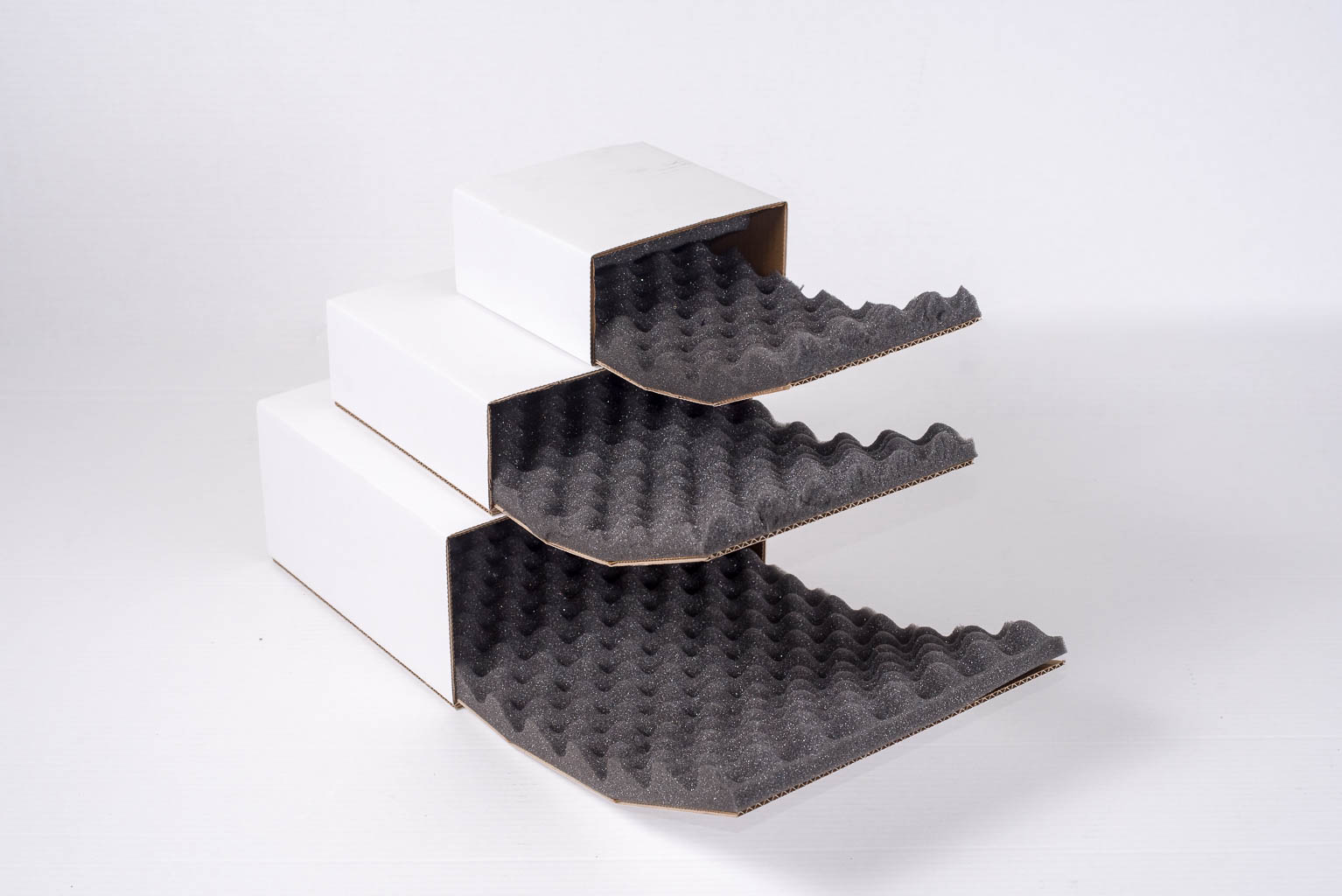 The concrete answer to modern demands for practical, convenient and reliable packaging for fragile and delicate items.
To ensure protection against knocks and that the items remain immobile in their original packaging, ALLPACK has designed an inexpensive, reliable, easy-to-use, but especially versatile container.
PACKAGING FOR HAZARDOUS GOODS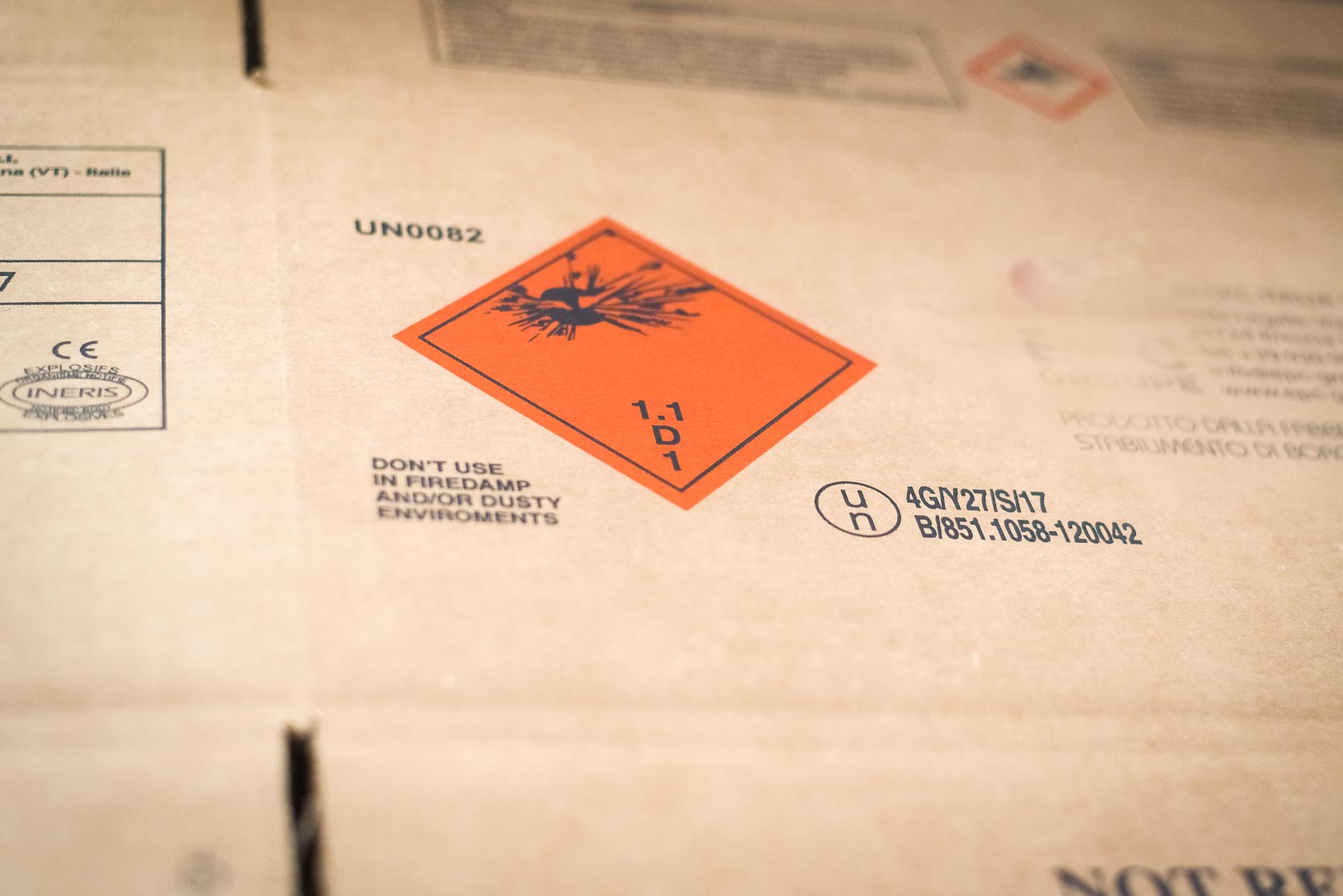 Our cardboard and/or wood packaging, and for storing explosive materials, ensures safe transport
CONTAINERS FOR SPECIAL WASTES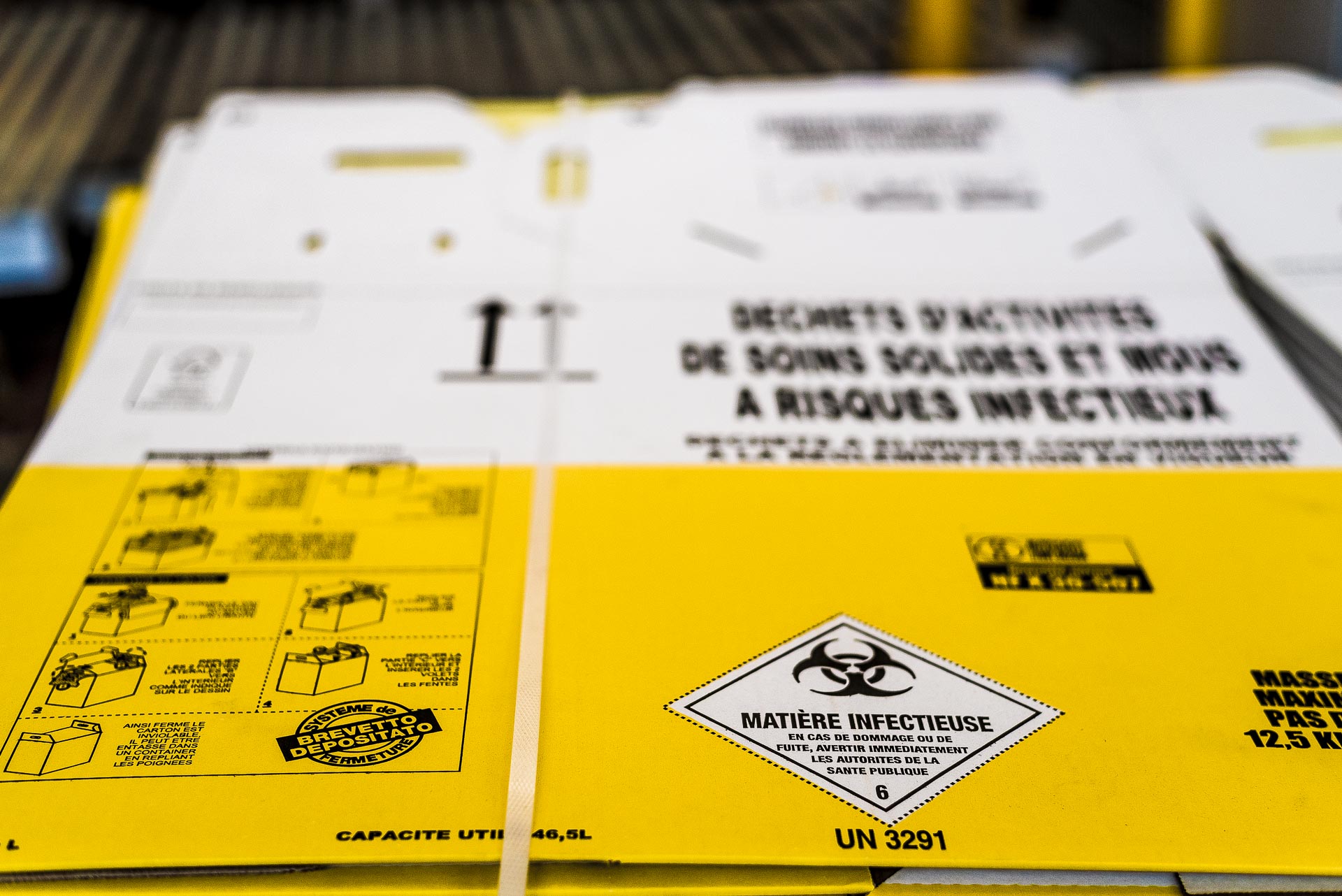 Operating theatres, laboratories, dialysis centres and plain offices:
ALLPACK containers for special wastes comply with the most stringent regulations, designed according to high quality standards to meet specific collection and storage requirements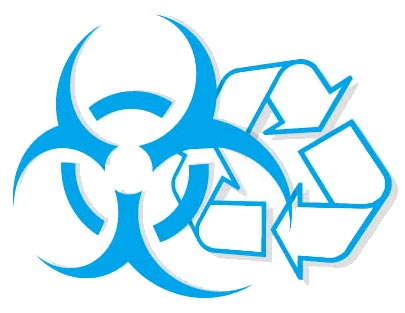 CONTAINERS FOR SPECIAL WASTES
All ALLPACK special waste containers are made of corrugated board of the highest quality, comply perfectly with the qualitative and dimensional characteristics of prototypes approved by the BVT Institute and are compliant with applicable ADR legislation.
They have passed all necessary tests to obtain the type approval required by applicable legislation regarding the collection and transport of hazardous medical wastes involving risks of infection.
The containers are of the folding type for easier use; just a small pressure applied on the corners and they are straight away ready for use. Inside the container is a polyethylene bag to be closed using the small strap provided. The cover features a temporary and definitive fastening such as to ensure the material does not come out even in case of falls.
Our containers are type-approved for all types of transport: land, rail, sea and air.
LONG-LASTING DISPLAY UNITS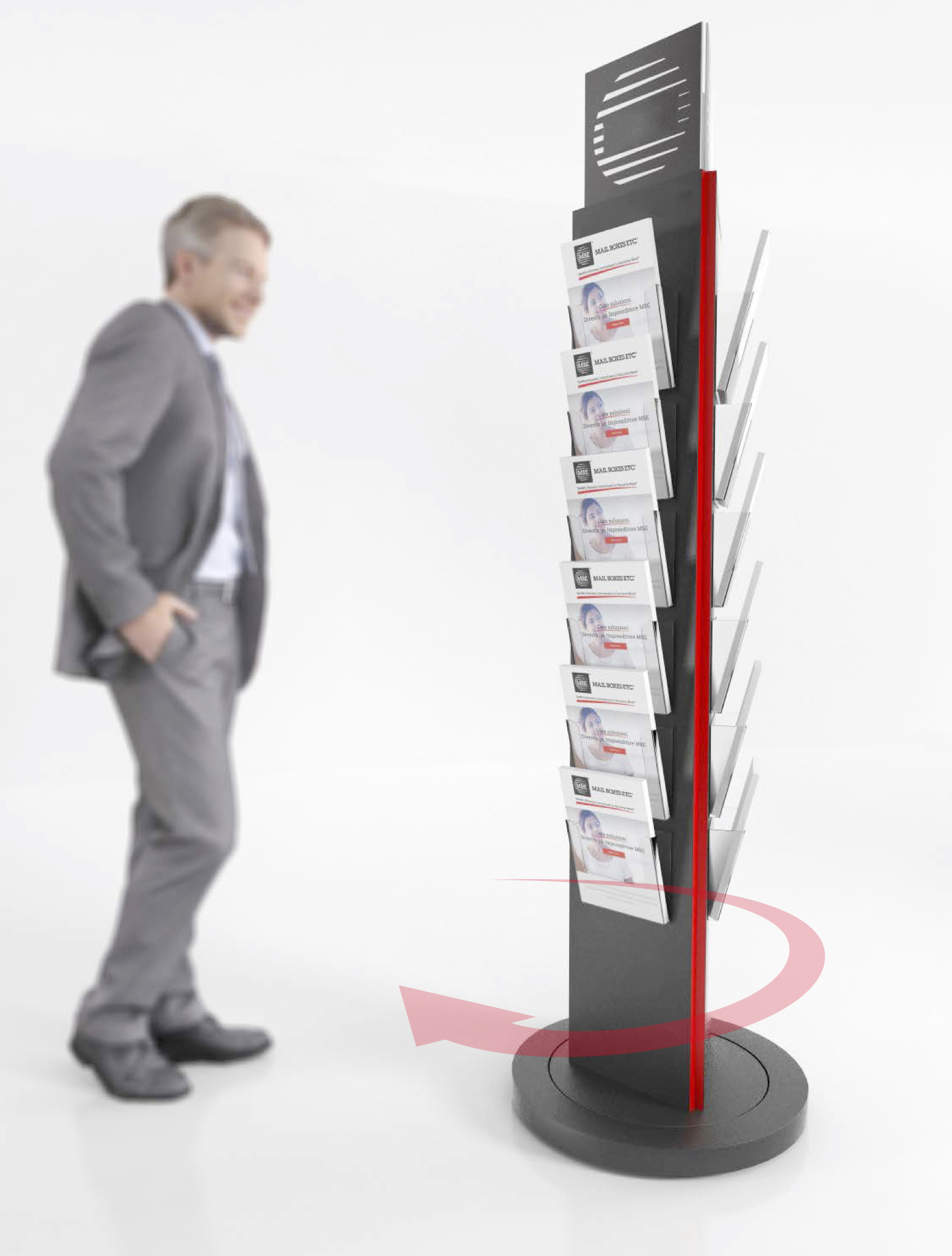 Our creativity, imagination and professionalism at the service of a long-lasting display unit project.
Long-lasting display units are sturdy and designed for anyone requiring an innovative, distinctive and long-lasting system and a high-profile brand image appearance.
Quality materials such as dibond, aluminium, Plexiglas, pvc and wood convey character and durability to these units, with special focus on appearance, attention to detail, functionality and practical use
CAKE CONTAINERS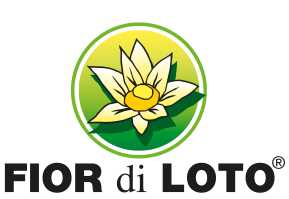 We add value to the sweetness of your products.
Fior di Loto is able to provide you with a comprehensive service as regards designing and making specific items for your sector such as counter display units, bottle boxes for spirits and beverages, food-safe corrugated board boxes for transporting your still-warm brioches, anonymous die-cut boxes to better protect your products, cake boxes with the traditional square shape of the type glued to the ad hoc design box.
FURNITURE AND DESIGN SOLUTIONS
IN CORRUGATED BOARD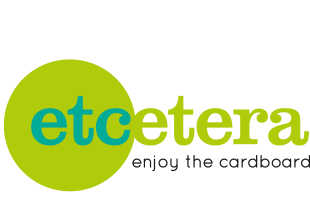 Etcetera is the board living-design line which seeks an aesthetic and emotional value in the functionality of the material used to make it.
Through the exaltation of eco-sustainability, environmental-friendly projects thus see the light, closely focused on protecting the environment and its derivative aspects. An evolution of creativity and interactivity expressed through a linear and modular quality which fits into any interior: furniture, ideas, objects, beautiful to look at, functional to have and at an affordable price to allow everyone to live and share the project.
Etcetera-design is a philosophy which also finds expression in temporary installations, exhibition or trade-fair spaces, events where design has a strong impact, of both an aesthetic and ecological nature.